The 2024 Bill Shankland Memorial Trophy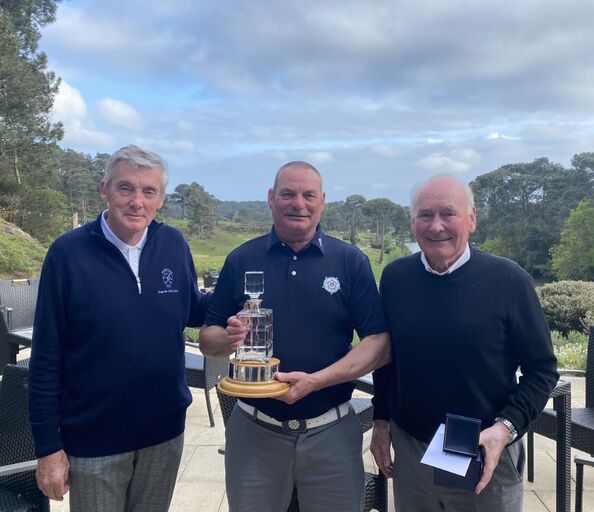 2023 Winner: Richard Norton (Beverley & East Riding, Yorkshire)
Sign Up Date: 28/03/2024
Closing Date: 25/04/2024
The draw will be published the following day and players will be emailed the start sheet
Entries: Open to Men aged 55 years or more on the 9th May 2024.
Players must belong to a golf club and have a Handicap Index of 5.0 or lower
Where entries exceed 81 in number, there will be a handicap ballot. However, the Organising Committee reserve the right for 6 members from Parkstone to be included in the final start sheet.
Entry Fee: £100 for visitors and £40 to members of Parkstone Golf Club. No refunds will be made after the draws has been completed unless a substitute is entered.
Practice Rounds: Only available to players on the start sheet, once the ballot has been published, for £40 per person on Wednesday 8th May 2024.
Prizes: Scratch and handicap prizes will be in the form of vouchers, redeemable at any PGA Shop. In the event of a tie there will be a stroke-play play-off over holes 1, 2 & 18. If players are still tied after these 3-holes, then sudden death will take place over the same holes.
Please take a moment to familiarise yourself with the Club's Code of Conduct for Open Competitions