Ecology Assessment
Golf courses are special for the breadth of wildlife they support. This includes the resident species that can be seen year-round and the seasonal visitors that are attracted to the habitats.
Parkstone acts as a valuable natural area within the Poole/Bournemouth residential district. Lowland heathland is the dominant habitat, a priority for the UK, recognised by the UK government for their ecosystem services from storm and sea level rise protection, to water purification, to amenity value.
Parkstone Golf Club is both designated a Site of Special Scientific Interest (SSSI) by Natural England and subject to a blanket Tree Preservation Order (TPO) by Poole Borough Council. Either or both of these can easily be seen as an impediment to progressive and ambitious course management. However, we have taken a wholly positive approach and, working with both the local Council and Natural England, achieved huge improvements in every aspect of the course and its many habitats. It is now predominantly a lowland heathland course with wide sweeping expanses of heather together with many stands of mature pines and other native species.
Since SSSI designation ( Luscombe Valley) by Natural England in 1996 there has been a considerable and sustained effort to remove trees to encourage heathland regeneration and improve turf quality. The felling that has taken place increased light and air movement and has been mutually beneficial for the course playing areas and the wider SSSI. Recent works have seen the creation of "sand scrapes/bare areas" ( pictued below) which are ideal habitats for the Sand Lizards and other reptiles that call Parkstone home.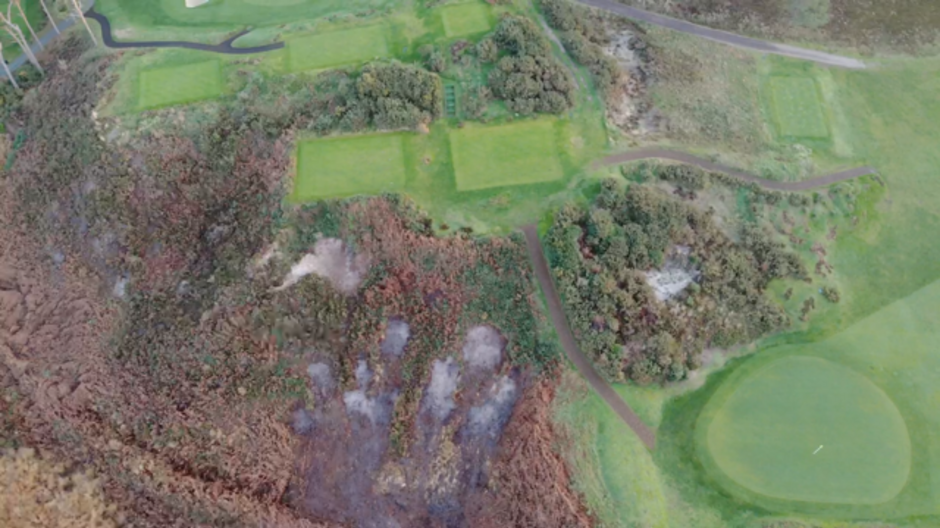 The wildlife on site is particularly valuable both from a protected species perspective and also an isolation perspective. As the site is relatively isolated from the wider countryside the value of the populations present rises, not only due to the potential in loss of whole populations due to inability to move to fresh pastures but, also as potential sources of genetic diversity for other isolated populations. Of particular note for Parkstone is the population of Sand Lizard ( pictured below), a species endangered throughout the UK particularly due to the fragmentation of their heathland habitat. This species has an extremely limited distribution in and is a strong indicator that the heathland is of high quality. The continued recovery and increase in numbers of this population is an excellent indicator of overall habitat recovery on site.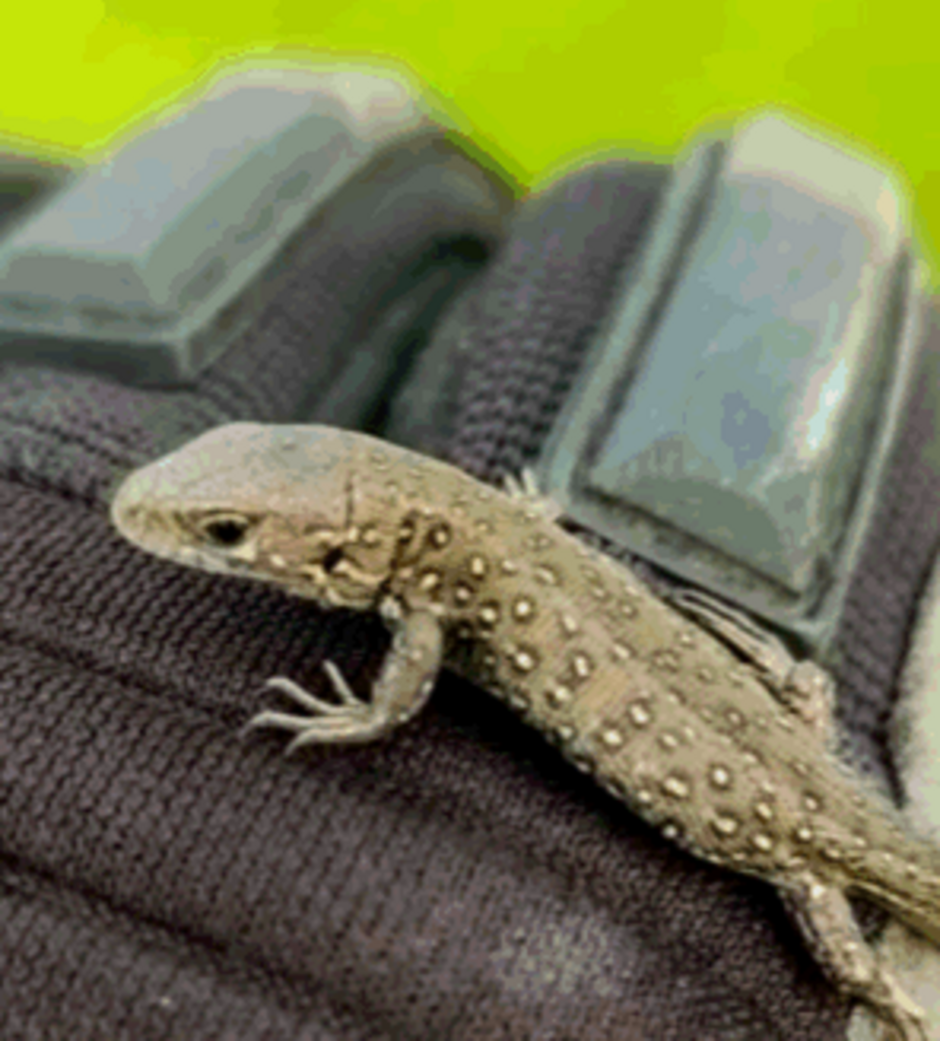 The increase in native species will then feedback and help support the environment with less input from our greenkeeping staff as well as less fertiliser, pesticide and water consumption making the site more sustainable. Overall, Parkstone has a diverse set of species that not only help create a relaxing natural atmosphere for players but also provides ecosystem services to the greenkeeping staff.