Wimborne Cup 2023
Saturday 24th June 2023 - Parkstone Golf Club, White Tees
The Wimborne Cup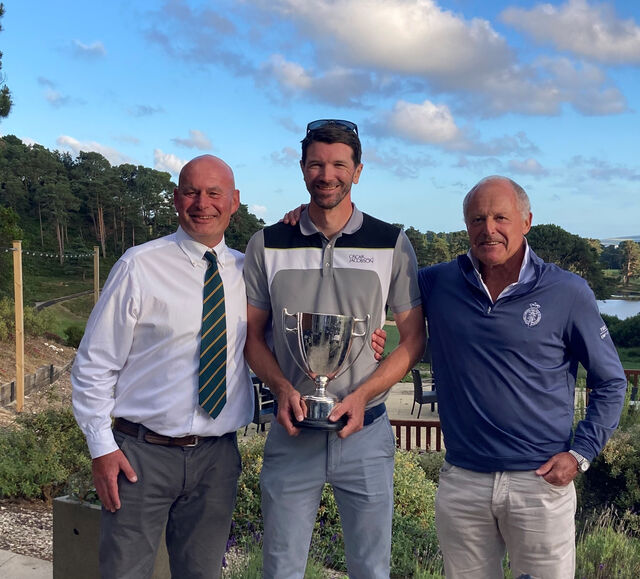 Holder - Andy Rideout (Dudsbury Golf Club)
Sign Up Date: 12/05/2023 at 09:00
Closing Date : 08/06/2023
Draw will be published the following week and players will be emailed the start sheet
36 Hole Scratch Open - Individual Strokeplay
Entries:
Open to male amateur golfers who are members of a golf club with a Handicap Index of 4.0 or lower.
Should entries exceed 60 in number, there will be a handicap ballot. However, the Organising Committee reserve the right to include 6 members from Parkstone in the final start sheet.
The Organising Committee reserve the right to decline a players entry if it is believed their ability does not match their Handicap Index. Players who have more than eight general play scores in their most recent 20 will be assessed to look at the difference between their Competition Score differential and their General Play differential.
Entry Fee:
£90 for visitors and £40 to members of Parkstone Golf Club.
No refunds will be given after the draw has been completed unless a substitute is entered.
Practice Rounds:
Competitors will be permitted one practice round during the week prior to the event, subject to availability, at a reduced rate of £40. Please telephone the Pro Shop on 01202 707138 option 2.
Prizes:
The prize fund will be to the value of £1250 and shall be presented at the Club following the day's play. All vouchers will be redeemable at any PGA shop.
In the event of a tie, 1st place for the Wimborne Cup will be decided by a stroke play play-off over holes 1, 2 & 18. If players are still tied after these 3-holes, then sudden death over the same holes. Other tied places shall be decided on count back.
Please take a moment to familiarise yourself with the Code of Conduct for Open Competitions
(Signup Opens at 9:00 am on 12/05/2023)